In Home Training Service

* Obedience
* Personal Protection
* AKC CGC Certificate

​
We also offer:​
* Private Owner Assisted
​​Service Dog ​​Training

---
"Cassy"
Registered Certified Medical Service Dog
SFGSSD CSD # 12200901
I searched through a hundred litters to find Cassy, whom I have trained from the age of eight weeks. She has the unique temperament and drive required for service dog work. She is quick to respond to commands and is very affectionate. Seeing her in action it is evident that she loves to do her job. Click on the videos on the upper left and right to see her in action.

---
Help Save a Life, Donate Today!


Click yellow donate button below
Schutzhund USA Registered Puppies
All litters are Registered with the United Schutzhund club of America and/or the AKC. All puppies come with the traditional German SV standard Elite papers showing verified working titles, show ratings and breed surveys that can be traced at least 4 generations back in the blood line.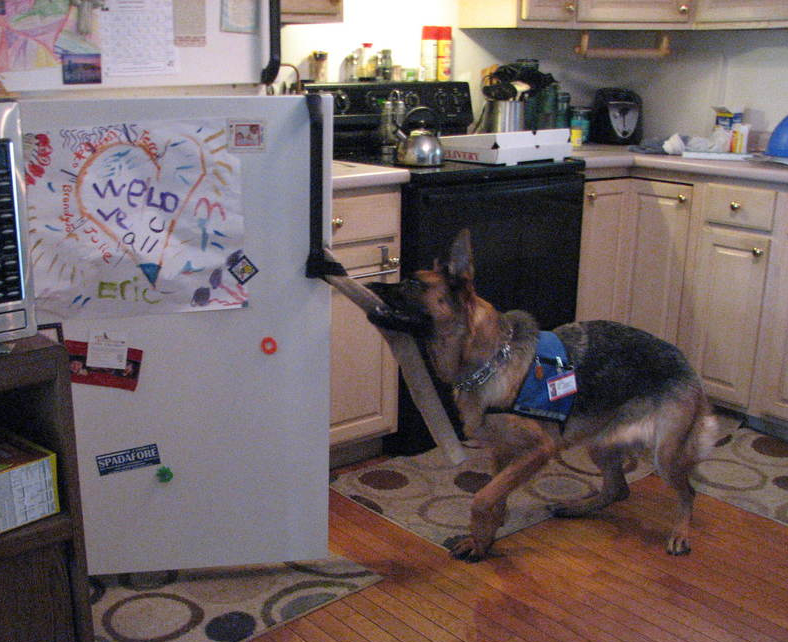 I am often asked if we will train breeds other than German Shepherds, or clients' own dog for service dog work. The answer is yes--but your dog must pass my initial evaluation. Most dogs will not meet the temperament and trainability requirements for me to move forward with Service Dog training. But some special dogs will! If you would like me to evaluate your dog, please call or text to schedule an appointment. ​978-537-4091
Saint Francis German Shepherd Service Dogs & Vom Haus Mack German Shepherds
Leominster, MA 01453


Phone (978) 537-4091 FAX (978) 537-4269
© 2010-2021 Saint Francis German Shepherd Service Dogs Inc.